Below are listed just a few links that we hope you will find useful in your career path. If you cannot find something you need, then please give us a call on 01280 850575 and we will soon point you in the right direction.
Training
ONCORE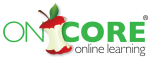 ONCORE provide online CPD for the vet profession. Fully-tutored, flexible, social group learning, using a modern, online 'Virtual Learning Environment' – so you can learn alongside others from the comfort and convenience of your home or office.
ONCORE work in partnership with A1, and provide offers for A1 locums – please ask for details.
---
Travel
---
Professional Organisations
---
Financial

Veterinary Defence Society
What is the Veterinary Defence Society?
VDS is a mutual insurance company run by experienced veterinary surgeons on behalf of the veterinary profession, which:
Insures the vast majority of the practising profession against the effects of claims of negligence.
Ensures that each case is handled by a veterinary colleague experienced in claims management.
Defends reputations and finances against unjustified claims and offers compensation when appropriate.
Includes cover for negligence resulting in human injury.
Provides legal representation at criminal and disciplinary hearings.
Offers advice and guidance to members by telephone through Newsletters and other helpful publications.
www.veterinarydefencesociety.co.uk
---
Useful Resources
---