We caught up with Sophie Vickers, one of our recruitment consultants who has just completed her Level 2 – Certificate in Recruitment Resourcing through the Institute of Recruiters.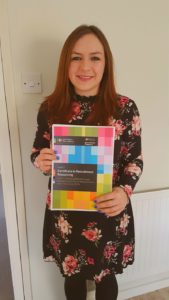 Q: Sophie, tell us how you came to be in veterinary recruitment.
A: My journey in the veterinary industry started when I joined A1 Locums back in November 2015. I was fresh off the plane with a glowing tan from three months travelling and volunteering in Africa. I had spoken to Anna and Clare before I left and was keen to come back and work with A1 Locums – really to meet Wilbur the puppy again (can you blame me?).
I came into this job with a university degree in Business and Management and a 7-year stint in customer service. I chose the path of Business at university, but I have always had an interest in the animal kingdom. I enjoy breaks and that's where I get my safari fix – by going to various reserves in Africa to help protect and educate people on endangered species.
Q: What's it like to work in recruitment?
A: I found it strange to go from seeing people every day to only talking to them on email or the phone, but I have made some great connections during my time at A1 Locums.

Q: What prompted you to study further?
A: I loved university and was intrigued to learn something new and apply it to this industry, which gave me a craving to study again. I have learnt so much and applied the knowledge to my everyday job; from how I approach people, to advertising a job to filling a position. The one defining factor is that I want to help people and animals. I can't directly help animals in this profession, but I can help the people that look after your little fur babies and that's why I want to get better at this job, to make a difference.
Q: Working and studying! How did you fit it all in?
A: Juggling work and studying was a big shock to the system again after 3 years post university. I was forever late to coaching (Netball), leaving a trail of paper behind me. The whole independent learning is something I love and could get used to. I have swapped the travel brochures for text books again, which will thrill my manager, Clare no end!
I keep having to remind myself why I started, and now I have that very same conversation with clients and candidates too. I even ask practices what made them start out, why they became vets or why they created a specific business model for their clinic.
Q: How have you been able to apply your studies in your day to day job?
A: The unit that made a big impact was the Building and Maintaining of Relationships with Candidates; how we can create and maintain loyalty. This has really helped me with looking after both clients and candidates and going that extra mile. I have been able to help prior to interviews, filling the gap with missing information on a role and making sure they are looked after in the best possible way. The research element has also made me aware of what is current and changing within the industry. What is happening with competitors and the factors affecting our industry with the looming Brexit being top of the agenda!
My first assignment was based on the recruitment industry facts and figures. Unit 4 was understanding the selection process, helping me to prepare both candidates and clients. As soon as someone phones me, on their knees, needing a vet, I try to do whatever I can to get them some help. Or that candidate looking for a dream job – I will always do my best to find out what motivates them. They didn't study for all those years at university to be average. They studied to be awesome and to make a difference.
Q: What are some of the best moments you have had in the recruitment industry?
A: Compared to my friends, I think I am in a very fun and different industry, and often get asked 'What is the best placement you have every filled or the strangest Vet request?' Hands down, I remember it so well, mainly because I was very jealous. It was in August 2016 and I had a lovely equine retreat in Mustique that needed a vet to sail for 12 days from Portsmouth to Mustique to accompany 2 ponies to their new home. The stop-offs were St Lucia and The Grenadines! I asked my vet to send me photos, but I regretted that very swiftly. As a thank you they sent said vet to a lovely pool party overlooking the beach and the food looked amazing! There could be a lot worse places in the world to spend 14 days. The beaches were white, cocktails were flowing, and the sunsets were something to dream of.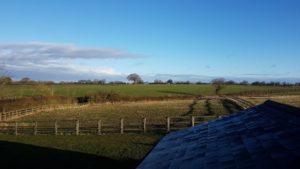 Q: What's the best part of working at A1 Locums?
A: The difference between us here at A1 Locums versus other recruitment companies is the view! We are very lucky to be where we are; it's a positive environment and we always try to convey that over the phone by answering with a smile; being the agency with the friendly touch.