Almost six months after launching our A1 Locums app, we take a look at how it's changed the way we communicate with our vets and nurses.

Managing Director Clare Alderton says 'Since launching, we have listened to feedback from our candidates and implemented a few minor but positive changes. In effect, we have evolved the design to simplify the recruiting process even further."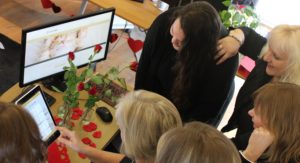 Once you've downloaded the A1 Locums app, you're able to register directly with us, load a list of your available dates and message us with your preferences. You can browse the jobs by location or date and apply for any role that catches your eye, there and then. Using the app can speed up the job-hunting process for you. When you contact us we automatically recognise your profile, know who you are, where and when you wish to work and how we can potentially assist you.
As a job-seeker you can set your preferences to receive only certain emails via push groups, relevant to the type of work you are looking for, areas or the companies you'd like to work with.
Clare says "The new WhattsApp button has been a popular addition. Sometimes all you want is a human voice!"
As a locum you may be free at short notice, and equally, practices may find, at the drop of a hat, that they need additional staff to cover a shift. With the information we get from our app holders, we can facilitate a speedy turnaround and a suitable match. It's a plain and simple platform yet it's proved invaluable to the veterinary professionals we deal with on a daily basis.
Download the A1 Locums app from the Google Play Store or Apple Store now.