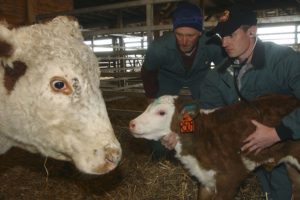 Yesterday a vet came rushing in to our offices in dirty wellies and mud-splattered shirt just in time for his job interview. The sidelong glance from our office-based colleague with his crisp white shirt and perfectly pressed trousers didn't go unnoticed. The vet explained that he had just returned from a breach birth emergency callout on a nearby cattle farm and had to make a choice of being late for our appointment or turning up in his working gear.
This kicked off a bit of a debate in our offices afterwards. Some were adamant that he should have gone home to change to make a good first impression. Others admired his confidence and commitment to turn up on time, sans clean attire.
As a veterinary professional – how should do you dress for a job interview? Is it more appropriate for a nurse to wear a uniform or to show individuality and arrive suited and booted? Should you tie up your hair or is it acceptable to leave it long and flowing? How about painted nails and jewellery, or tattoos and face piercings? Do you take a chance and hope the prospective employer accepts you as you are, or do you deliberately cover up, pare it back? What if the person you are meeting has preconceived ideas and prejudices? Would that jeopardise your chances?
An accountant friend recently went for an interview at a small home-based laboratory and pondered beforehand about what to wear, knowing the environment is casual. In the end he dressed in a suit and tie, wanting to appear 'professional', yet he admits he was completely overdressed and out of place compared to the interviewers who all sported jeans and tees. But would they have judged his attire as inappropriate or disrespectful if he arrived wearing casual clothes? When is smart too smart and casual too casual?
Our debate continues. The vet…well, he got that job and is no doubt doing a splendid job kneeling in a dusty, hay-filled barn as we speak.