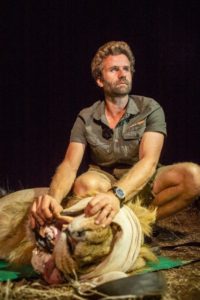 Our third charity to benefit from a Christmas donation from A1 Locums is Saving the Survivors, which is our international favourite. One of our locums is working with the charity and doing a superb job in helping save some of these wonderful beasts.
Saving the Survivors was founded in 2012 by Dr Johan Marais to attend to injured endangered wildlife that have fallen victim to traumatic incidents. The charity has three vets, Dr Johan Marais, Dr Zoe Glyphis and Dr Andy Fraser. Due to the escalation in poaching incidents, the number of victims is rapidly increasing. Fortunately, many poaching victims have been given a second chance after undergoing various interventions and surgical procedures performed by the team. Most of these animals are treated in their natural habitat as transporting injured wildlife increases the risk and trauma they experience.
Saving the Survivors has been awarded multiple conservation awards including:
• Rhino Conservation Awards 2014 – Winner in the category Best Science, Research and Technology
• SA National Parks Inaugural Kudu Awards 2015 – Winner in the Professional Stakeholders category
• Rhino Conservation Awards 2015 – Runner-up in the category Best Science, Research and Technology
• Enviropaedia Eco-Logic Awards 2017 – Eco-Angel Bronze Award

Joao Simoes de Almeida, one of the vets who is involved in this charity, started working as a locum with A1 Locums in 2014.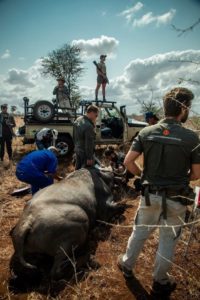 He says "One of the most important moves in my career as a wildlife vet was moving to London and completing the MSC in wild animal health with the Royal Veterinary College and the Zoological Society of London. This was only possible because I had the full support of Clare and Sophie from A1 locums, they worked tirelessly with me to find locum work in small animal practices around London that would 'fit' my masters schedule. The locum work allowed me to pay my bills that year and complete the MSC successfully while improving my clinical skills in the competitive small animal practice world in the UK.
"I can honestly say that A1 locums is in part responsible for my current position with Saving the Survivors in Mozambique and deeply thank them for it"
A1 Locums are pleased to support this charity and we hope that our donation can go towards a piece of necessary equipment to help this amazing charity.