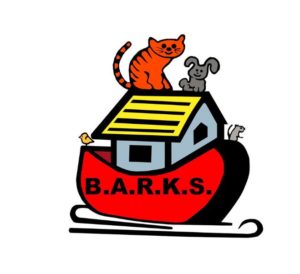 Once again, we are very happy to support Banbury Animal Rescue and Kindness Service (B.A.R.K.S.), a lovely local charity who do so much for cats and small furries, in finding them new homes.
Clare Alderton, Managing Director of A1 Locums said "Sadly, we lost one of our own guinea pigs, Barry this year, and felt we had to find Bob some company, so after another trip to see B.A.R.K.S. Banbury, we came home with Panda and Bear!
"Our team of three guineas live in the centre of our office, in their pen, as happy as Larry. Bob loves his girls and is always ready for his snack pot each morning. He is always very busy, following and protecting them. They love a box, any box, which we cut holes in, make tunnels, turn them upside down, anywhere they can hide. In summer, they are out on the office lawn in their summer housing, eating the fresh grass and taking in the countryside."
About the charity
B.A.R.K.S. is a small independent charity which is self-funding and relies upon its volunteers. They have several projects on the go at present for their feline friends; one is to re-floor the cat enclosure which is cracked and damaged. They are also looking for support with veterinary bills, which even for the small furries can be very expensive.  Average veterinary bills are £3,000 to £4,000 per month. It is vital in today's world that we can help keep these small specialist charities going as they don't very often get the national funding that others get.
As our project for 2019, A1 Locums have donated £500 to extend a pen for a permanent resident cat called Fluff. Due to health reasons, she cannot really live inside a house, and needs more space in her current enclosure. The work is urgent as we can see that Fluff needs things to climb on and some variety in her little life. Hopefully this donation will enable B.A.R.K.S to start the project in early 2020. We look forward to catching up and seeing the progress.