Where it all started
June 2004 saw the launch of A1 Locums as a new start-up in the veterinary recruitment industry. Our company started with a select team of just two people, working from the spare bedroom of MD Clare Alderton's house in Buckinghamshire. Clare, who had previously worked in construction recruitment, moved into veterinary recruitment and after just a short time decided there was an opportunity for her to start her own business.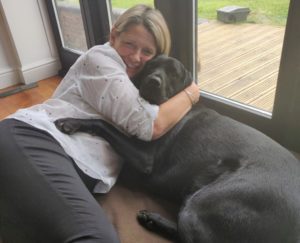 In 2004 there were just six agencies specialising in this field; we hear that today there are over 60 and that number is still growing. We have built an excellent reputation in a field that has grown ever larger, and we are proud to have held a premier spot in the industry for over 15 years.
Where we are today
We no longer operate from a spare bedroom. We have moved to an idyllic location on a farm in Northamptonshire; surrounded by open countryside and with the freedom to have pets in the office. They help to create a positive work environment and influence staff wellbeing. We experience great pleasure in having our animals as part of our daily lives, watching their antics and taking turns caring for them.
Developing skills
This year we have taken the opportunity to train our staff through the Recruitment & Employment Confederation (REC). Sophie Vickers has successfully completed her Level 2 'Balancing Act' course, which enables her to get the best from her team and guide them through successful candidate resourcing. Ryan and Marcus have undertaken courses to identify candidate opportunities and develop their skills in this specialism. Lucy and Glenda in our Resources team, have been on courses too. They learned to help identify candidates' needs more accurately and to be able to support our recruiters 100%. We have also found the REC to be of great support for information and guidance about Brexit and GDPR.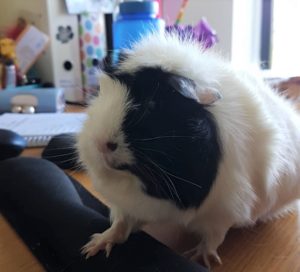 Looking ahead
With Brexit looming one would have assumed that we have faced a difficult year but quite the contrary has been true. Business has continued to grow, and we are constantly inundated with work. We're proud that the business is going from strength to strength.
Since the beginning of this year we have seen a large increase in corporates buying up independent practices. Simultaneously, we are currently noticing a new trend where candidates are concerned about their wellbeing, looking for a better work-life balance and less willing to do long hours. There is a corresponding shortage of candidates prepared to commit to full time positions and the out-of-hours work that the corporates require to meet customer demand; yet practices are still recruiting permanent staff.
We are also concerned as we sit and wait, to see what changes Brexit will bring and how they will affect the veterinary recruitment industry. What new turns will it take and how will that change where our work force comes from? It's certainly challenging! We at A1 locums are, however, ready to take on those challenges and we will continue to show positivity in helping veterinary professionals to find their ideal working environment, whether that is in a permanent role or as a locum.